Who are we?
We are a team of friends who have been involved in the wine industry for a long time! A very long time! Within the team of consultants, we are all oenophiles, but our experiences and background ranges from restaurants managers, wine buyers, actual sommeliers, people training to be Master's of Wine…and myself! We all have some form of qualification from WSET but our strengths all lie in our buying skills and sniffing out the best wines, globally for our respective clients.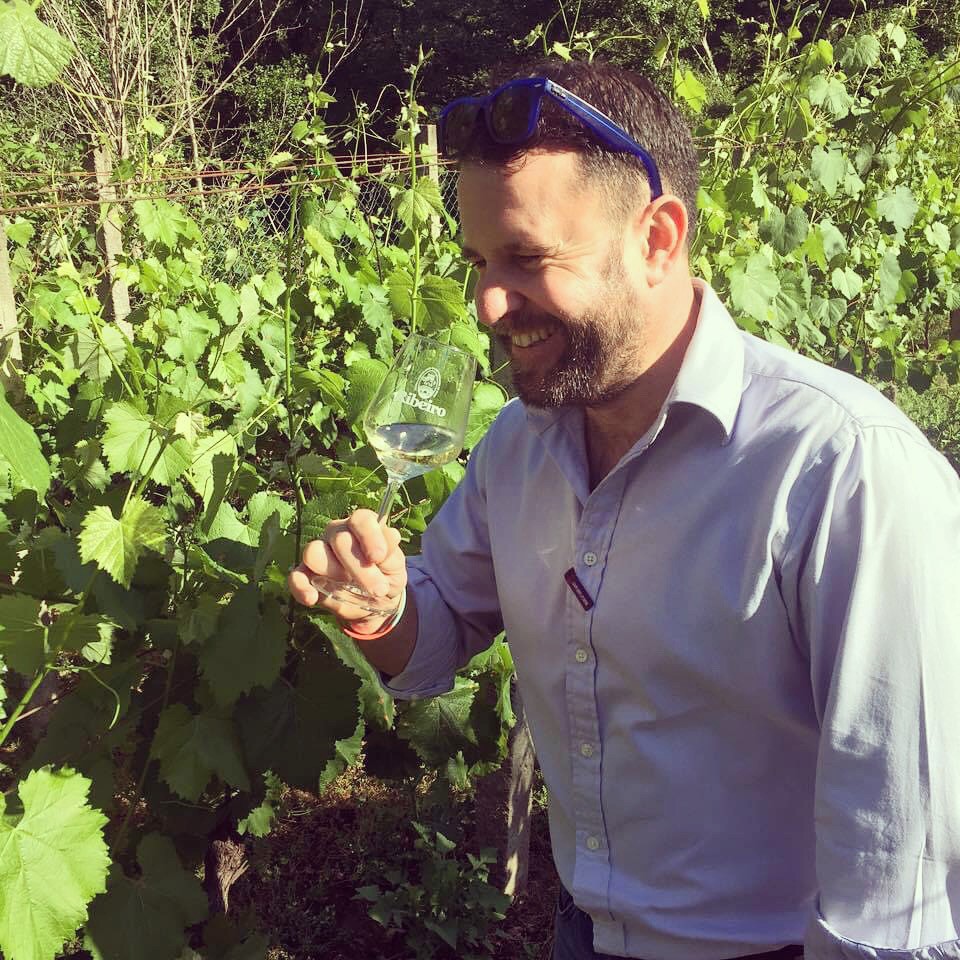 Roland Young
Having grown up in Spain, living in Cataluña, and going to Priorat most weekends to breath in fresh air for my asthma, my education in wine started very young. My first experiences were with wines from the very first winery in Priorat, Scala Dei with whom I have a strong bond.  Upon returning to the UK and finishing my studies, I started out in the wine industry as soon as I graduated from University back in 1997 working for a company called Thierry's Wine Services, in Romsey, Hampshire.
After numerous wine tourism trips, it was on one of these that I decided that supplying the restaurants and wine bars in London was my calling. I had meetings with 5 or 6 of the wineries I knew well, offered them my help which was gleefully accepted and set about introducing their wines into London. This is not easy, especially with someone with no contacts, however, slowly but surely, the wines made their way onto the wine lists. The first major success was getting them into Fino and Barrafina, but since then, you can now find the wines in Brindisa, Cambio de Tercio, Vagabond Wines to name three more.
In short, I have been a professional wine buyer for over ten years and during that time supplied restaurants you'll know in London and in Malta. My strengths lie in the relationships I build with the wine makers and the research that goes into finding the best wines from small family run producers. With all the wine fairs that I have attended over these ten plus years, I have a very full business card book and so can source and buy quality wines very quickly. I bring these qualities to The Cellar V Wine Club, but before committing to the wines, I will always put the selection in front of some other wine professionals as I want to make sure that the wines are of the highest quality.
I speak Spanish and French fluently, but focus my energy primarily on Hispanic countries. My favourites are Spanish reds from Ribera del Duero and Priorat, whites from Rias Baixas whilst also uncovering gems from far flung regions across the globe. I have a particular favourite currently from Patagonia in Argentina!
If you want to get in touch with me for help or advice, feel free to email me at r.young@spaniche-wines.co.uk.
Wholesale Spanish wines and spirits etc can be found here: Spaniche Wines Malta
For the wine club and future events, here: Cellar V Wine Club
Instagram: Cellar V Wine Club
Facebook: Cellar V Wine Club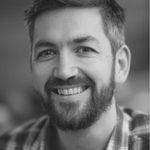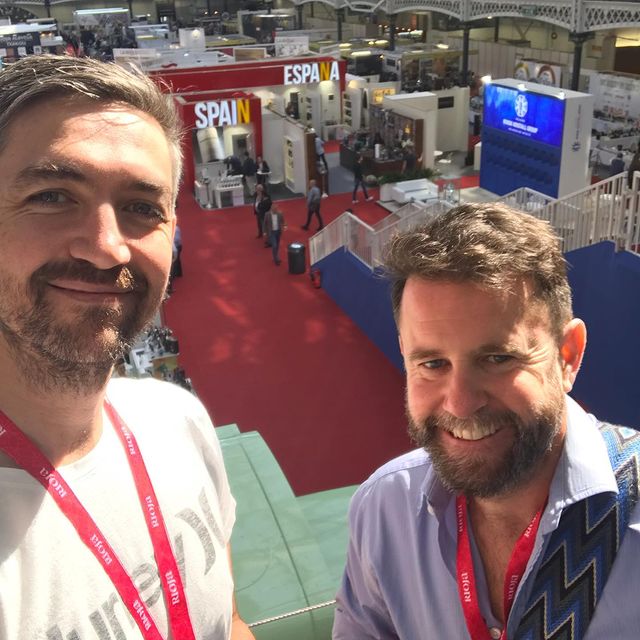 Mark Flounders
It started in 2008 when He got a job at the National Wine Centre of Australia in Adelaide as a store-man. Through exposure to winemakers and seeing their passion first-hand and also working with some very inspiring people, sparked something. It created had a huge desire to know more about the winemaking and marketing process. The NWC supported him through part time study at the University of Adelaide where he began studying commerce with some winemaking subjects as electives. This job gave me the foundations of wine-buying and cost control which helped get him to where he is today. His tenure at the NWC lasted 3 and half years during which he was promoted to Cost Controller and then acting Purchasing Manager. He left the NWC to enter the wine sales world and started working at Decant Wines (now Pure Wine Co) in early 2011 as an Area Manager. Decants portfolio was really exciting, with producers like S.C Pannell, Stefano Lubiana, Pizzini Wines, Deviation Road, to name but a few. It's also here that my international wine knowledge started to develop and my passion for small batch Australian wine began to grow. He was (and still is) lucky to work with some amazing people here who taught him how to sell, how to really sell through relationships and honesty. This really appealed to him as I'm a pretty transparent about the wine he buys and sells and liked that he was allowed to be honest about what he liked and disliked. He operates his businesses like this today.
He moved to the UK in late 2012, took a 5-month extended holiday to explore what the UK was like. Two days before he was due to fly home, he was offered a job at a Wine and Spirits Competition company, that lasted 10 months and wasn't anything like he hoped. At the time he was living in Fulham and one-day stumbled into Vagabond Wines and got chatting. They had a position coming up with the opening of their second site, so in Nov 2013 started there. He helped open the Charlotte street venue with Stephen Finch the MD. He took a bit of a sideways step going to Vagabond as he was managing the venue which was essentially running a wine bar/shop but the exposure he had to the business through Stephen had him hooked. At the same time as managing Charlotte street he grew the existing wholesale business and eventually moved on to doing that fulltime. They changed things up as we expanded and towards the end of 2016, he took on the buying roll full time. It made sense with his buying and cost control background.
He started deep sea importing from Australia in 2016 and it turned out Vagabond were one of very few wine shops in the UK directly importing wine from Australia. They grew the number of wineries they worked with directly from 4 when Mark started to 23 when he left, which helped grow Vagabond hugely as they could consistently offer customers wines exclusive to Vagabond and at much better margin that over delivered on quality to the consumer. At Vagabond, they imported directly, Pizzini Wines, Terre a Terre, Brash Higgins, Schwarz Wine Co and Cirillo Estate.
He founded Moflo Wines in April 2019 which focused on getting small producers into the UK. Its grown into a small wholesaler and also a wine brand as he, with Roland, now make and sell their own Spanish Wine. There is still a huge focus on helping smaller wineries navigate the EU and UK markets though.
In September 2020 Plonk launched to give small wineries from around the world a direct route to the customer. We focus on small-batch wine made with a focus on quality and value for money. This also acts to help give the wineries he consults for, a direct link to UK and EU consumers.
Moflo Wines and Plonk ethos is one that is environmentally and socially sustainable. Both businesses are driven by the desire to help smaller wineries get noticed. Through He et intelligence, strategy and experience of Moflo Wines to Plonk's consumer facing online shop and virtual tastings.
Website: www.plonkwine.co
Instagram: @plonkwineco
Facebook: Plonk Wine Co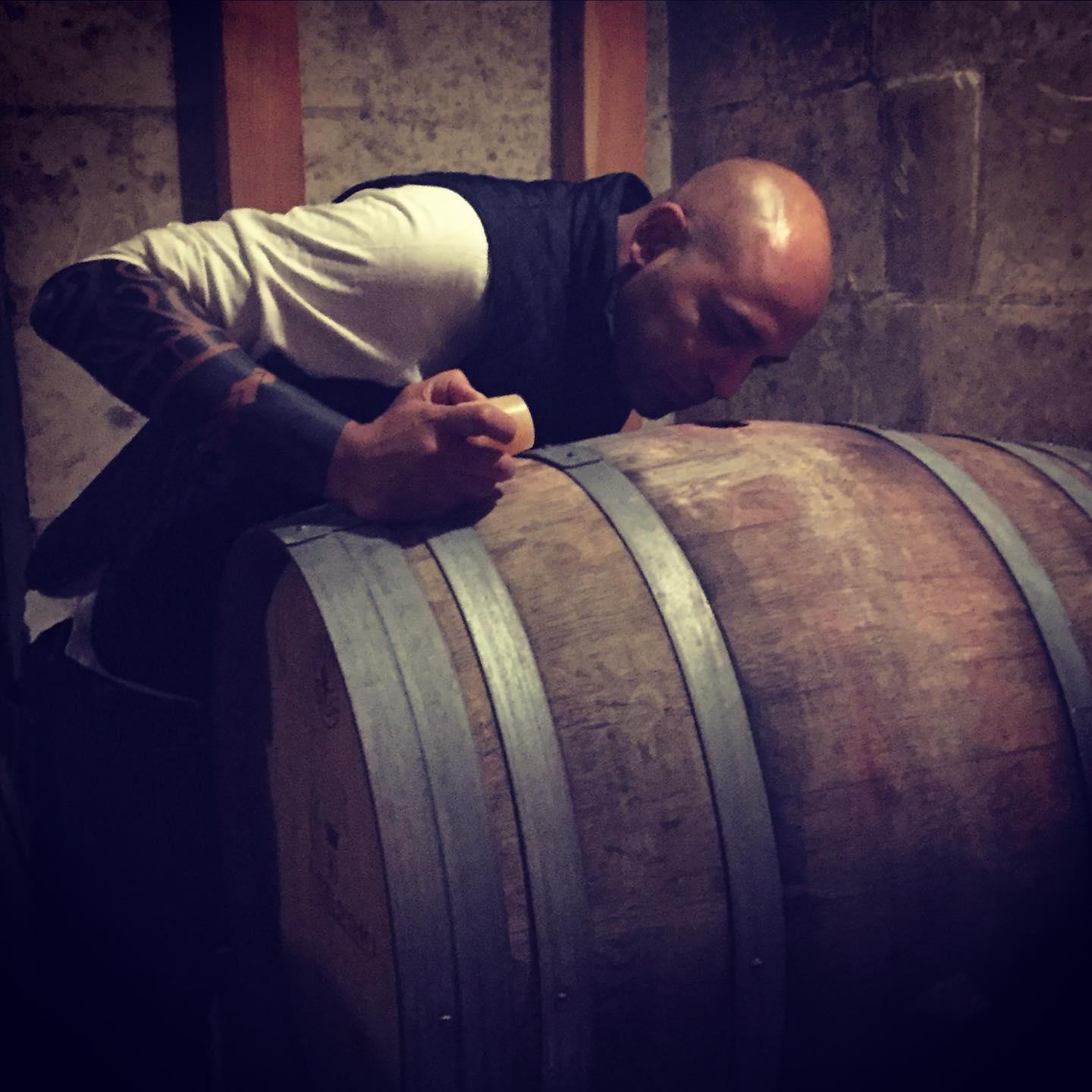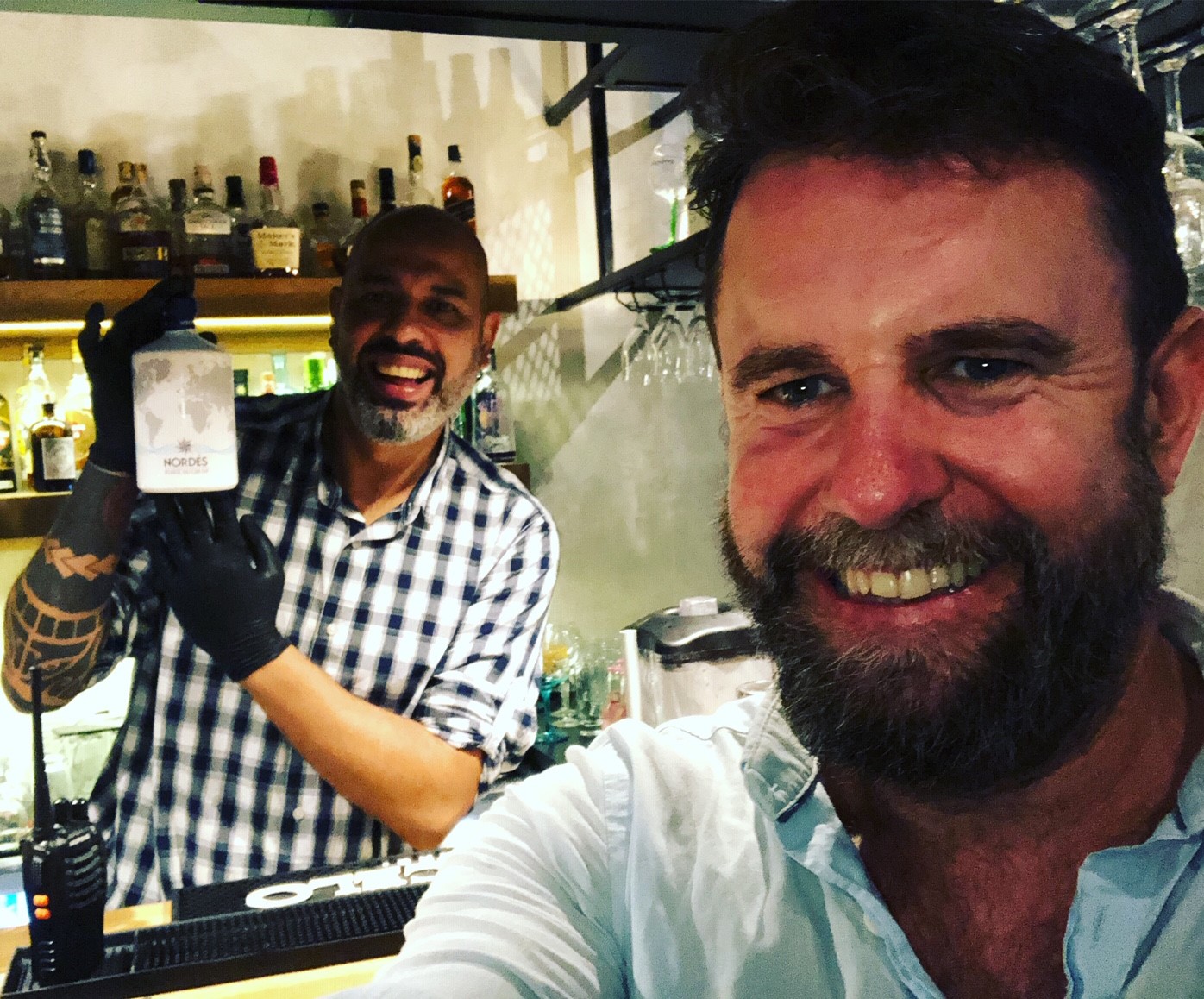 Fernando Blanco
Fernando was fortunate enough to be born in Jerez de la Frontera (Spain) better known to many as SHERRY, which is how it is called in English.
His city is known throughout the world for its famous, particular and incomparable wines, which had a great influence on him since he was little, since when he walked to school when he was only six years old, passing by some of the most famous wineries in the city, thus teaching him from an early age to recognize and appreciate the aromas of vinegar and sherry wines.
He started with my experience in the hotel and catering business in the age of 20 years in 1995 in Madrid, "and fell in love with the job." He has had many experiences in my career from ham cutter, chef, bartender, head of his own cocktail bar, Restaurant Manager, Beverage Manager to Head Sommelier in the best restaurants in different countries (Spain, Italy, United Kingdom and Malta) . Although he has been involved in the different sectors of his profession, his career has always been oriented to the liquid part of restaurants and hotels, starting in 2007 with his studies as a professional Sommelier (from the Court of Sommeliers), an expert in spirits and cocktails and since then he has not stopped training.   He works on it, forming part of many projects and high-level courses (WSET 3rd degree). Today he is a restaurant manager in one of the most fashionable and best restaurants in Malta, although he also teach courses on protocol and service, wine service and does presentations and pairing dinners for the best representatives and distributors of wines and spirits on the island.