Our life-long shopping habits have changed, consumers are now looking more and more to the internet for their shopping and not only for clothes and food, but also for wine. Wine clubs an ultra-convenient option in your wine-buying strategy. It's hard to imagine a better way to guarantee that you'll have enough quality wines to drink without having to leave the comfort and safety of your home.
We have therefore decided to set up a small wine club dealing directly with the producers so…
The Cellar V Wine Club uses a model found to be very popular in the UK.  Using this scheme, at the beginning of every month members pay a subscription of their choice (minimum being €50.00 for 6 bottles) through Direct Debit and can then choose their ideal wine plan, made up of a case of either 6 or 12 bottles.
This subscription will also give you access to the Members' Lounge where you will have your own private account containing our tasting notes on the wines you have received.  You can then rate them from 1 to 10, and if you are feeling very creative, also add your own tasting notes for future reference. We are making plans for exciting future events and will keep you informed.
So, what are you waiting for? Join the exclusive club now and you'll never need to worry about buying wine again from a supermarket! Let us do the leg work for you.
Happy Customers
Superior Case Monthly Plan
"Stunning wine from rare low yield production with great value. High averaging quality – many rewarded 87-96 points in official wine reviews. My average Vivino ratings are 4-5 stars without any doubt. I can recommend Cellar V for wine lovers that want to explore new wine and for convenient home delivery.
Ola Eriksson
Vivino Member since 2018 - Ranking No.1 in Malta
Superior Case Monthly Plan
I joined the Cellar V Wine Club in November last year. Since then, I have had 3 deliveries. What I have experienced so far is so cool! I have chosen the Superior Plan, paying €105 per month. And when I check the price of each bottle, I get more value than I pay for.
I have learned so much more about wines and wine regions during these months, thanks to the dedication and information that Roland have delivered. And the best of all, I have been drinking fantastic wines! I am looking forward to deliveries to come and I can highly recommend this Club. Don´t miss out – join now!
Here are the benefits I value most:
⭐️ That there are 5 different plans and price levels to choose between
⭐️ That you can chose between 12 or 6 bottles every month
⭐️ That I get the delivery right on my front door
⭐️ That Roland makes the selection of the most interesting wines, so I don't have to
⭐️ That each month I get to know a new wine region, so far in Spain, but other countries to follow
⭐️ That each delivery contains more than good value for money spent.
⭐️ The great knowledge about different wines, regions, districts and wineries that Roland has
Lars Grill
Member of Cellar V Wine Club since it started
100% Reds Case Monthly Plan
I joined the Cellar V Wine Club in November last year. Since then, I have had 3 deliveries. What I have experienced so far is so cool! I have chosen the Superior Plan, paying €105 per month. And when I check the price of each bottle, I get more
My husband and I joined the wine club by Cellar V a couple of months ago and it's been one great wine after another. It's interesting (and delicious!) to explore high quality wines that have been selected for us and we have not been disappointed. Aside from that, it's been convenient having them delivered to our door at a time that suited us. We have some favourites already, and we're looking forward to tasting new wines every month.
Miriam and Brendan Calleja Shaw
Member of Cellar V from Month 2 (Castilla y Leon)
Chiara & Mario Felice
One of the good things that happened to us during Covid-19 lockdown, was discovering CellarV Wine Club .
We are Spanish wine lovers and have travelled extensively around Spain over the past 25 years. Our interest in Spanish Culture, Language and all things Spanish, have taken us far and wide, including several wine tours and visits to countless fine bodegas.
We are very impressed with the range of exquisite wines and impeccable service offered by CellarV so far. It's such an intelligent and well-curated selection of wine that they offer. The variety of exclusive wines, decent prices , sensible plans, great pricing structure, as well as, fast and reliable delivery make CellarV Wine Club @Spaniche Wines Malta, an obvious choice for us.
Roland is very knowledgeable and approachable person.  It is very reassuring as a customer to receive this personal attention. He makes sure to give us both a selection of our personal preferences, that includes wines matched to our individual palate profile. This makes ordering wine from CellarV an outstanding experience.
It is indeed a pleasure to be members of CellarV Wine Club, which brings us fine wines from our favourite land, right to our doorstep  ¡ Salud !
Chiara & Mario Felice
How it works in four easy steps.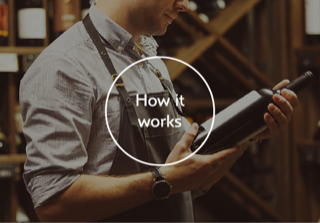 1. Choose your wine plan
5 different plans to choose from; Classic, Premium or the Superior Case, or 100% Reds, 100% Lights (Whites and Rosés)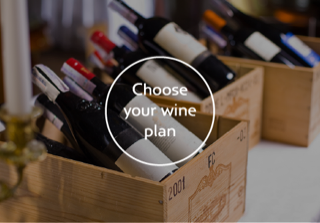 2. Choose your case size
Don't think you can drink 12 bottles in a month, simple, just select 6. You've got a big dinner party coming up and you want a few more bottles, change your selection to 12.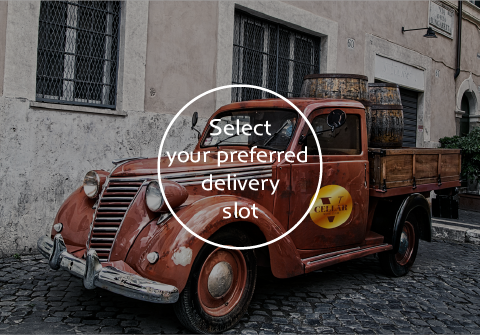 3. Choose your delivery slot
Now, just choose the delivery slot that is most convenient for you to receive your case of wine. (Tuesday, Wednesday or Thursday).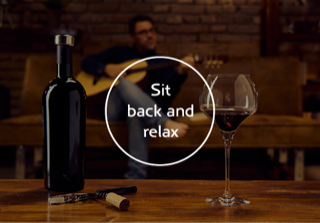 4. Set up your direct debit
Follow the link to GoCardless, set up your monthly or quarterly direct debit (5% discount) and leave the hard work to us.
Job done! Sit back and wait for your wines to arrive!
Payment is by Direct Debit on the same date each month if you go monthly and if you choose quarterly, every three months. Once we have received payment and confirmation of your preferred delivery time and day, we will do the rest.
THE CLUB
Our Promise
Most of the wines are not readily available in Malta so you will be receiving brand new wines every month as we are dealing direct with the wineries across the globe.
There will be themes, starting with regional wines from Spain, and then moving to wines from Argentina, Uruguay, Chile, Austria, Germany, South Africa, New Zealand, Autralia, France, Italy.
We will deliver to your front door at a time that is convenient for you.
You will be getting excellent value for money as there are no intermediaries, just us dealing direct with the wineries and the transport to Malta. If we disappoint, you are able to cancel. If you do not like one of the wines we send you, please let us know so that we do not include similar wines in future cases.